Week 1 Discussion: Exploring The Nurse's Role In Health Assessment
I apply the first step of the nursing process in my current practice at the orthopedic surgery center (which are mainly elective surgeries with patient population that varies from children to geriatrics) by review of the patient chart, obtaining data acquired by our PAT department when the patients surgery is scheduled which includes: surgery being completed; patient complete health history through a program called simple admit; review of physicians current H&P; obtaining records of testing prior to coming in.  I also collaborate with the admission nurses who verify and review all of the information obtained by the PAT department nurses.  We consistently use a nursing framework "to help organize information and promote the collection of holistic data." (Weber, Kelley, 2014)  Prior to bringing the patient back to the OR suite I review the chart, which includes all of the previous stated information obtained by my colleagues; introduce myself to the patient; obtain two patient identifiers; verify procedure, allergies, pertinent health history and NPO status with patient.  I also verify that the surgeon has marked the correct surgery site and that anesthesia has spoken to the patient as well.  I am then able to bring the patient back to the OR suite to begin their procedure.  Nursing assessment should be completed three times for patients having surgery: prior to surgery, shortly after surgery (in recovery as well as prior to discharge from the surgery center) and generally two weeks after surgery in follow-up.  This is good practice to provide the best support for positive surgical recovery. (Leslie, 2018)  This is how we complete the nursing assessment in the surgery center that I work in and has shown positive outcomes for our patients.
Our current means of documentation is what I consider to be "behind in the times" as we still complete all documentation on paper.  The patients do have EHR through the orthopedic practice, however for their surgical procedure we continue to have a paper chart and complete all of our documentation of surgical procedure, recovery and post op education on paper.  Anesthesia documentation is also completed entirely on paper.  I find this to be a greater chance for error in documentation considering I came from a hospital OR setting originally where they do have complete EHR records for patients.
Processing data analysis in my current clinical setting seems to overlap throughout the process of patients having surgery.  We complete nursing diagnoses and complete holistic care through the critical thinking process, however I have yet to find where actually document this within the patient record.  I know from the hospital EHR record our nursing diagnoses and care plans were contained within the electronic charting.  I find that this is something my current employer needs to work on to incorporate this documentation better.  I currently when recovering patients update and add my additional assessment information by summarizing it on the back of the PACU record sheet.  We do also collaborate with DME as well as PT to offer complete care for our patients prior to their discharge.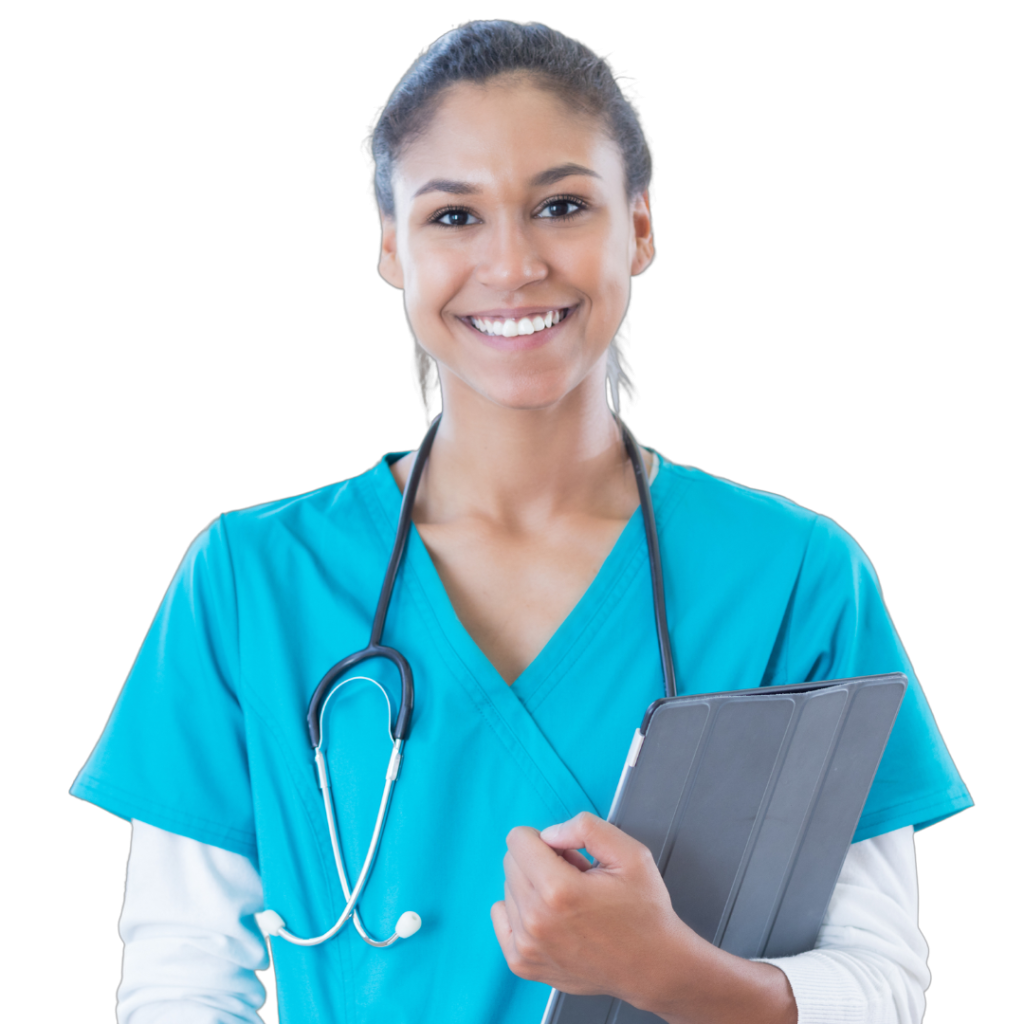 Struggling to Meet Your Deadline?
Get your assignment on Week 1 Discussion: Exploring the Nurse's Role in Health Assessment done on time by medical experts. Don't wait – ORDER NOW!
References:
Weber, J., Kelley, J., (2018). Nurse's role in health assessment: collecting and analyzing data. Health Assessment in Nursing 6th ed., 1, 4-5.
Leslie, J., (2018). Employment of the nursing process to facilitate recovery from surgery: a case study. Online Journal of Issues in Nursing, 23(2). Retrieved from:  https://web-a-ebscohost-com.chamberlainuniversity.idm.oclc.org/ehost/detail/detail?vid=19&sid=9aa78ebd-30a8-4fdd-937d-a0b6e01ba575%40sessionmgr4006&bdata=JnNpdGU9ZWhvc3QtbGl2ZSZzY29wZT1zaXRl#AN=130158150&db=ccm
I currently work in a Telemetry unit with no specific specialty. The patient population is diverse, ages 18 and up. I apply the first step of the nursing process in my current practice. On admission, I use initial comprehensive assessment, collecting subjective and objective data. "Subjective and objective data collection are an integral part of this process (Toney-Butler, 2020)." Subjective data including patient's name, date of birth, religion, specific values, health history, past medical history and family history. I also collect information regarding their lifestyle and health background, like nutrition, cultural practices, family structure, and current housing. The objective assessment usually ties in to the subjective. In my practice setting, I do a full systemic assessment on admission, starting from the head to the toes. Assessing the patients level of consciousness, heart sounds, breath sounds, abdominal tenderness, perfusion, skin discolorations/wounds, and vital signs.
To document my findings, I use cued or checklist style charting on the EMR. Cued or checklist  "makes document like data entry because it requires nurses to place marks in boxes instead of writing a narrative (Weber, p 51)." In my Telemetry unit, we use MediTech in particular. Although I use a checklist, I still input data in comment sections that follow under each category.
While performing my assessments, I analyze the collected data in mind. I formulate nursing diagnosis and care plans with evidence-based practice depending on the patient's admission diagnosis, health history, and the data I've collected from my assessment. Once I've collected my data, gathered my information, and applied critical thinking, I collaborate with the interdisciplinary team depending on patients concerns and patient care priority. All collaborations are then documented on MediTech focusing on patient care plan and interdisciplinary team communication.
References:
Toney-Butler, T. (2019, July 30). Nursing Admission Assessment and Examination. Retrieved July 07, 2020, from https://www.ncbi.nlm.nih.gov/books/NBK493211/
Weber, J.R. & Kelley, J.H. (2018). Health assessment in nursing (6th ed.). Wolters Kluwer.
First of all, I would like to introduce myself, my name is Erika and i am a telemetry nurse in New Jersey. I work with medical/surgical patients at a hospital located in a diverse city.
In my place of work, the nursing process is used commonly in both physical and electronic aspects of patient care.  Nursing process is composed of steps including: Assessment, Diagnosis, Outcome, Planning, Implementation and Evaluation. The first step, Assessment which is the topic of discussion, is widely used in my clinical setting. This step includes systematic and continuous data collection; processing, examination and arrangement of the data collected; and recording and communication of the data collected. This is the first thing we do upon meeting the patient. Head-to-toe assessment is the most common type of assessment method  we perform and this information is put in the Electronic Health Record (EHR) under Nursing Assessment.
Other methods we use for assessment are Subjective vs Objective, in which we get to interview the patient more regarding their situation, review-of-system and use of SBAR (Situation, Background, Assessment and Recommendation) when giving a report to the oncoming shift. 
The nursing assessment involves the collection of information about physiological , psychological, sociological, and spiritual needs of particular patients. It is the first step on a patient's successful assessment. The compilation of subjective and objective data is an integral part of that process. Part of the test involves gathering data such as vital signs and pain level. The assessment determines a patient's current and potential care needs by enabling a nursing diagnosis to be established. The nurse recognizes normal and abnormal physiology of the patient and encourages priority care and interventions (Toney-Butler , 2019)
Toney-Butler, T. J. (2019, July 30). Nursing Admission Assessment and Examination. Retrieved from https://www.ncbi.nlm.nih.gov/books/NBK493211/
I am currently working in a busy intercity hospital on a medical/surgical floor.  The patient population is very diverse but often consists of patients 18 and older with acute illness, chronic medical conditions or surgical patients.  Patients on these types of floors can range vastly in the level of severity of illness and amount of assistance they will need.
Assessment is always the first step in the nursing process.  Throughout the day we are constantly evaluating and assessing our patients, but we do a thorough head to toe assessment at least once per shift.  I usually start by collecting subjective data first.  "Subjective data are sensations or symptoms, feeling, perceptions, desires, preferences, beliefs, ideas, values, and personal information that can be elicited and verified only by the client" (Weber & Kelley, 2018).  Subjective data is very important because it tells me about the patient's individual and unique view of how they perceive their health to be.  It gives me information such as pain level and feeling and their opinion on how they should be treated.  But this is only part of the data collected.  Objective data is what we observe and measure in the patient.  We go through the body systems and document any information.  Objective data would include information like the color and temperature of the patient's skin, vital signs, and auscultated lung sounds.  This information is then inputted into the patient's chart in the EHR or electronic health record.  In our particular system, the data is divided into body systems with simple click on boxes and free type sections to document as well.  This information helps us to formulate a plan of care for the patient, with the collaboration of the rest of the care team.  The patient care team would include physicians, nurses, physical and occupational therapists, caseworkers, and any other staff that might be assisting with the care of the patient. 
"Get 15% discount on your first 3 orders with us"
Use the following coupon
"FIRST15"
Order Now
https://assignmenthandlers.com/wp-content/uploads/2021/06/logo1-300x75.png
0
0
AssignmentHandlers
https://assignmenthandlers.com/wp-content/uploads/2021/06/logo1-300x75.png
AssignmentHandlers
2023-09-11 05:49:57
2023-09-11 05:49:57
Week 1 Discussion: Exploring The Nurse's Role In Health Assessment