NU 680 Discussion Board 2
What is the NP role in the Medicare Annual Wellness Assessment (AWV) for elder adults in the primary care setting with respect to scope of practice, Medicare billing regulations, risk assessment, and best practices for screening?
 Good Afternoon Dr. Arkali and Class,
The Patient Protection and Affordable Care Act of 2010 (Affordable Care Act) contains several provisions targeted at enhancing American health and halting the onset of chronic illnesses. The Affordable Care Act's (ACA) Annual Wellness Visit (AWV) program is geared toward older adults (age 65 and older). An AWV, which consists of a customized wellness or personal prevention plan and a health risk assessment (HRA), became available to Medicare enrollees in 2011. The "welcome to Medicare" preventative visit is a one-time, thorough health evaluation provided to participants within the first 12 months of Medicare enrollment (Hain, 2014). One of the key roles of the Nurse practitioner is to treat the primary disease process and work with the patients or families to prevent the disease process from worsening. Therefore, the role of the NP is exceptionally vital in screening patients because Nurse practitioners treat not just the disease but the holistic person.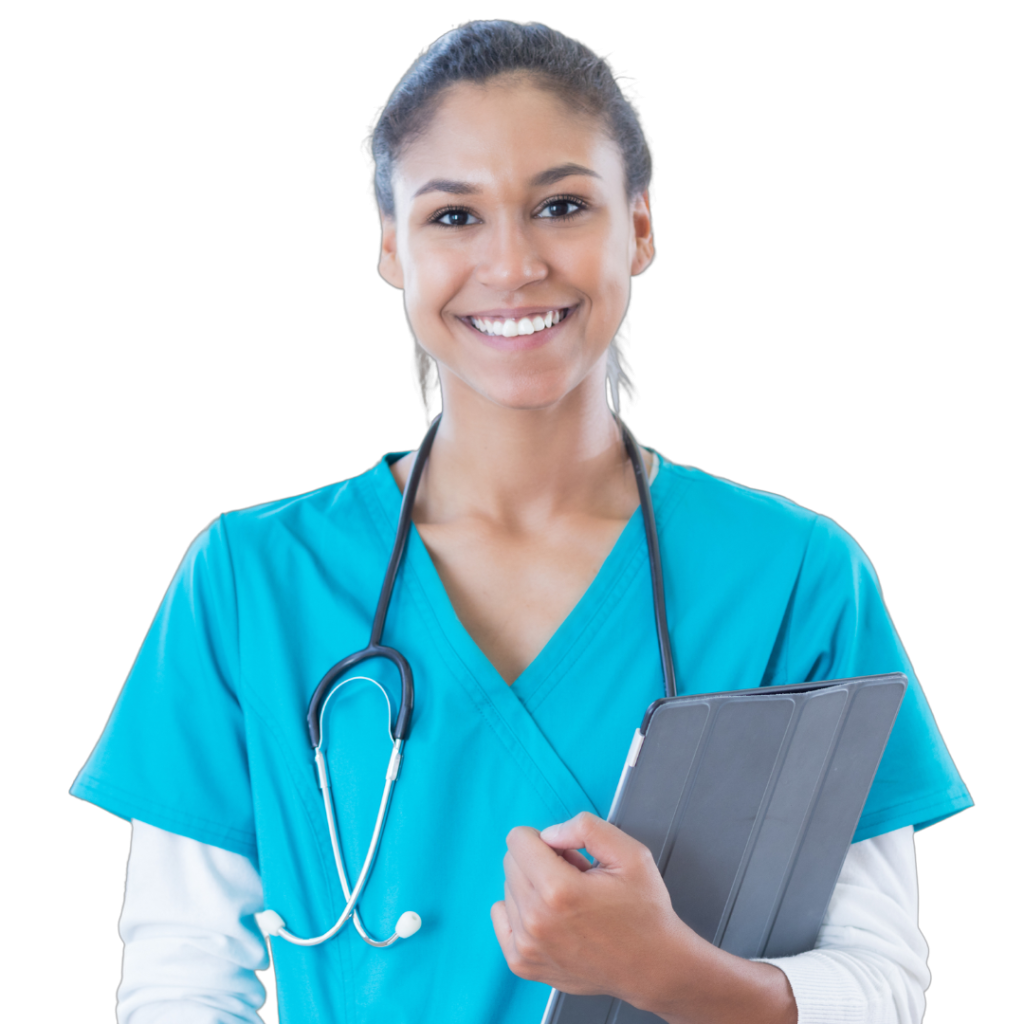 Struggling to Meet Your Deadline?
Get your assignment on NU 680 Discussion Board 2 done on time by medical experts. Don't wait – ORDER NOW!
Scope of practice
Along with the code for advance care planning, the nurse practitioner's job is to give a relevant diagnosis code for medical care (Simpson, 2019). Nurse Practitioners are responsible for educating and counseling the elderly, their families, and those who care for the elderly about social determinants of health, healthy living and lifestyle interventions, and behavior changes like eating healthier and doing more physical activities. Also, the nurse practitioner is integral to the medical care delivery team. They are up-to-date on their field's latest information and methods (Gill, 2019). By providing more treatment options for patients with chronic diseases, the Advance Practice Nurse can assist a healthcare organization in increasing insurance reimbursement.
According to Gorin and Resnick (2019), nurse practitioners (NP) during AWV protect privacy when doing preventive, diagnostic, and individualized health evaluations over the phone and through community-based prevention programs. The NP is in charge of giving the elderly a practical and early cognitive assessment, which should come from a variety of sources of evaluation and information. Moreover, NP will suggest tests and treatments after assessing the patients. Due to the numerous health issues experienced by the aged, NP providing AWV provide health strategies for older patients. These strategies lower the elderly's burden of suffering, avoid exacerbation and decline, and improve the elderly's quality of life (Huot et al., 2020). 
Medicare Billing Regulations
Also, Nurse Practitioners are responsible for billing Medicare for an AWV. Billing should incorporate the diagnosis code and the health visit (Gill,2019). Nurse Practitioners should never forget to input the proper code for the AWV and not bill it with a patient's routine physical. There is also an additional code that can be included if the Nurse practitioner discusses an End- of life treatment plan with the patient (Gill, 2019). The main job of a nurse practitioner (NP) is to put together the information that the patient gives about himself or herself. The individual's name, age, geographical location, any health issues, and general information about their physical, psychological, and socioeconomic state are all included in these data. The nurse practitioner is also responsible for keeping track of the client's weight, height, body mass index (BMI), and blood pressure. The goal is to establish a patient's physical and mental well-being and recognize any gaps that the patient may have in their health history. It is an excellent preventative plan method. 
Risk Assessment
In addition, they should align health risk assessment AWV domains with evidence-based quality metrics to obtain quality information about the elderly (Tipirneni et al., 2019). An NP can more effectively evaluate AWV using the patient's self-reported information. Nurse practitioners should recognize and address the socioeconomic determinants of health that older patients experience. They should use evidence-based and patient-centered assessment tools that assess patient health behavior to develop efficient findings. This creates an opportunity for the nurse practitioner and the elderly patient presenting for AWV to set goals together in a manner that is a collaborative effort. Taking care of the social and economic factors that affect health can help reduce the inequalities of getting older. Nurse practitioners use valid and reliable assessment tools to make quick and proper evaluations. 
Best Practices for Screening
In order to promote patient engagement, activation, and patient-centered decision-making over their health, Nurse Practitioners should involve elderly patients in their care. The NP profession must devise patient-centered care plans and consider the aged individual's capacity for self-management and patient intervention. The nurse's responsibility is to evaluate, create, and provide a documented personal preventative plan for the patient. For example, adults 65 and older who experience falls frequently have increased mortality, morbidity, and usage of healthcare services. The increased risk of falls among older people is attributed to controllable and non-modifiable internal and extrinsic variables (Haines, 2014). The NP should first inquire about recent falls among older patients before assessing fall risk during the AWV. The NP should clarify what counts as a fall and address fall risk and prevention from an interprofessional perspective (Haines, 2014).
In addition, NP should build a good connection with the patient by offering them a conducive space to offer correct and reliable data during the assessment and screening processes. The Medicare Annual Wellness Assessment is a place where NP can make a significant contribution. The NP follows up on the patient's progress while also counseling the elderly and the primary caregivers for these patients. Organizing and developing a comprehensive plan tailored to prevent diseases or disabilities due to current health or risk factors is a great way to provide patient-centered care for patients in the community. 
References
Gill, J. (2019). Nurse Practitioner Reimbursement Parity: An Advocacy Strategy For Washington State.
Gorin, S. S., & Resnick, B. (2019). Introduction to the annual wellness visit for the older adult. Public Policy & Aging Report, 29(1), 1-4.
Hain, D. (2014, July). The CMS Annual Wellness Visit: Bridging The Gap : The nurse practitioner. LWW. Volume 39. Issue 7, 18-26
Huot, C., Cruz-Knight, W., Jester, D. J., Wenders, A., Andel, R., & Hyer, K. (2022). Impact of establishing a Geriatrics Workforce Enhancement Program clinic on preventive health and Medicare Annual Wellness Visits. Gerontology & Geriatrics Education, 43(2), 285-294.
Simpson, V. (2019). Policy and practice recommendations for nurse practitioner-led medicare annual wellness visits. Public Policy & Aging Report, 29(1), 13-19.
Tipirneni, R., Ganguli, I., Ayanian, J. Z., & Langa, K. M. (2019). Reducing disparities in healthy aging through an enhanced Medicare annual wellness visit. Public Policy & Aging Report, 29(1), 26-32.
What is the NP role in the Medicare Annual Wellness Assessment (AWV) for elder adults in the primary care setting with respect to scope of practice, Medicare billing regulations, risk assessment, and best practices for screening?
Please support your discussion with at least 2 references from scholarly literature (books or journal articles), and comment to two of your peers. APA citations for supporting references must be provided in all discussions. Your response should be 400-600 words
As older adults are living longer it is essential to perform preventive assessments on older adults. According to Hain (2014), the Medicare Annual Wellness Visit (AWV), of 2011, is part of the Affordable Care Act, which provides preventive services and benefits aimed at improving the health of 65-year-old and older Americans.  Hain (2014) states that it includes a health risk assessment (HRA) and a customized wellness or personal prevention plan which is not subject to deductible or copay. However, there are codes available for the NP to bill (Hain, 2014). All beneficiaries enrolled in Medicare Part B for 12 months are eligible for an initial AWV followed by a subsequent AWV every 12 months (Hain. 2014). Hain (2014) states the nurse practitioner is eligible under Medicare part B to perform a comprehensive assessment of older adults which includes a history and physical, preventive screening, and personalized health planning to identify chronic disease, injury risks, modifiable risk factors, and urgent health needs of an individual; may be delivered through an interactive telephone or web-based program.  This assessment involves taking an interprofessional and multifactorial approach such as physical, psychological, and socioeconomic factors. CMS (2022) states that the first part of the annual wellness, the Health Risk Assessments should take no more than 20 minutes. The best practices are for the NP to consider the best way to communicate with patients with limited English and health literacy, underserved populations, and people with disabilities (CMS, 2022). The NP collects demographic data, the earth status self-assessment, psychosocial risk for depression, life satisfaction, stress, anger, loneliness or social isolation, pain, and fatigue. Behavioral risks include tobacco use, physical activity, nutrition, oral health, alcohol consumption, sexual health, motor vehicle safety, and home safety,  ADL's including dressing, feeding, toileting, and grooming; physical ambulation, including balance or fall risks and bathing; and instrumental ADLs (IADLs), including using the phone, housekeeping, laundry, mode of transportation, shopping, managing medications, and handling finances. The NP then performs 11 components of the annual wellness (CMS, 2022). The AWV is important for identifying risks. For best practices, CMS (2022) states that provider which may include an NP prepares eligible patients for their AWV by educating patients to bring this information to their medical records, including immunization records, detailed family health history, medication list, and supplements, and current providers and suppliers involved in their care, including community-based providers. For the initial visit, the NP uses code G0438 for the annual wellness visit which includes a personalized prevention plan of service, and for subsequent annual wellness visits, the NP uses code G0439 for the annual wellness visit, which includes a personalized prevention plan of service (CMS, 2022). CMS (2022) states that for a federally qualified health center, the NP uses G0468*, and the provider may only bill G0438 or G0439 once in a 12-month period and must not bill G0438 or G0439 within 12 months of a previous G0402 for the same patient. These rules are important because if not properly followed the claim will be denied.  
Vicky
Centers for Medicare and Medicaid. (2022). Medicare Wellness Visits. https://www.cms.gov/Outreach-and-Education/Medicare-Learning-Network-MLN/MLNProducts/preventive-services/medicare-wellness-visits.html
Hain, D. (2014) The CMS Annual Wellness Visit: Bridging the gap. The Nurse Practitioner: July 13, 2014 – Volume 39 – Issue 7 – p 18-26 doi: 10.1097/01.NPR.0000450741.00077.79 https://journals.lww.com/tnpj/Fulltext/2014/07000/The_CMS_Annual_Wellness_Visit__Bridging_the_gap.6.aspx
"Get 15% discount on your first 3 orders with us"
Use the following coupon
"FIRST15"
Order Now
https://assignmenthandlers.com/wp-content/uploads/2021/06/logo1-300x75.png
0
0
AssignmentHandlers
https://assignmenthandlers.com/wp-content/uploads/2021/06/logo1-300x75.png
AssignmentHandlers
2023-09-25 22:28:19
2023-09-25 22:28:19
NU 680 Discussion Board 2