HSNCB 376 Competency 3 University Of Phoenix
HSNCB 376 Competency 3
The COVID-19 pandemic has illustrated the need for organizations to allocate more resources for health transformation through increased deployment of technology to meet diverse needs; from organizational sustainability to offering excellent and quality care standards. The purpose of this paper is to provide a report that will be presented to the organization's committee sponsoring executive for adoption as part of a 5-year plan proposal on technology investments and resource allocation. 
Projected Future Trends in Informatics
The use of informatics in health care cannot be overemphasized, especially based on the recent data and report by the Healthcare Information and Management Systems Society (HIMSS) which shows that over half its respondents in their survey are willing to invest more in technologies (HIMSS, 2022). The core reasons for this perspective include the quality of care and cost-effectiveness of these technologies. Imperatively, healthcare organizations must invest more in these trends to remain not just competitive but also meet the diverse patient needs and situations like the need for remote monitoring.
Accordingly, the report observes that digital health, artificial intelligence, machine learning, and financial health are the core trends that will transform health informatics and how organizations embrace and deploy health technologies in different ways (Schmeelk et al., 2022). For instance, the use of digital health will expand with over 80% of health systems saying that they plan to raise their investment levels in digital health. The pandemic has demonstrated that increased deployment of digital health will allow organizations and their employees to collect patient data, analyze it, and use it in making critical clinical decisions to improve overall care. Digital health initiatives will define care delivery across all the stakeholders like payers, clinicians, and patients (Marr, 2022). For example, a majority of payers expect clinicians to adopt digital health tools for easy processing of reimbursements.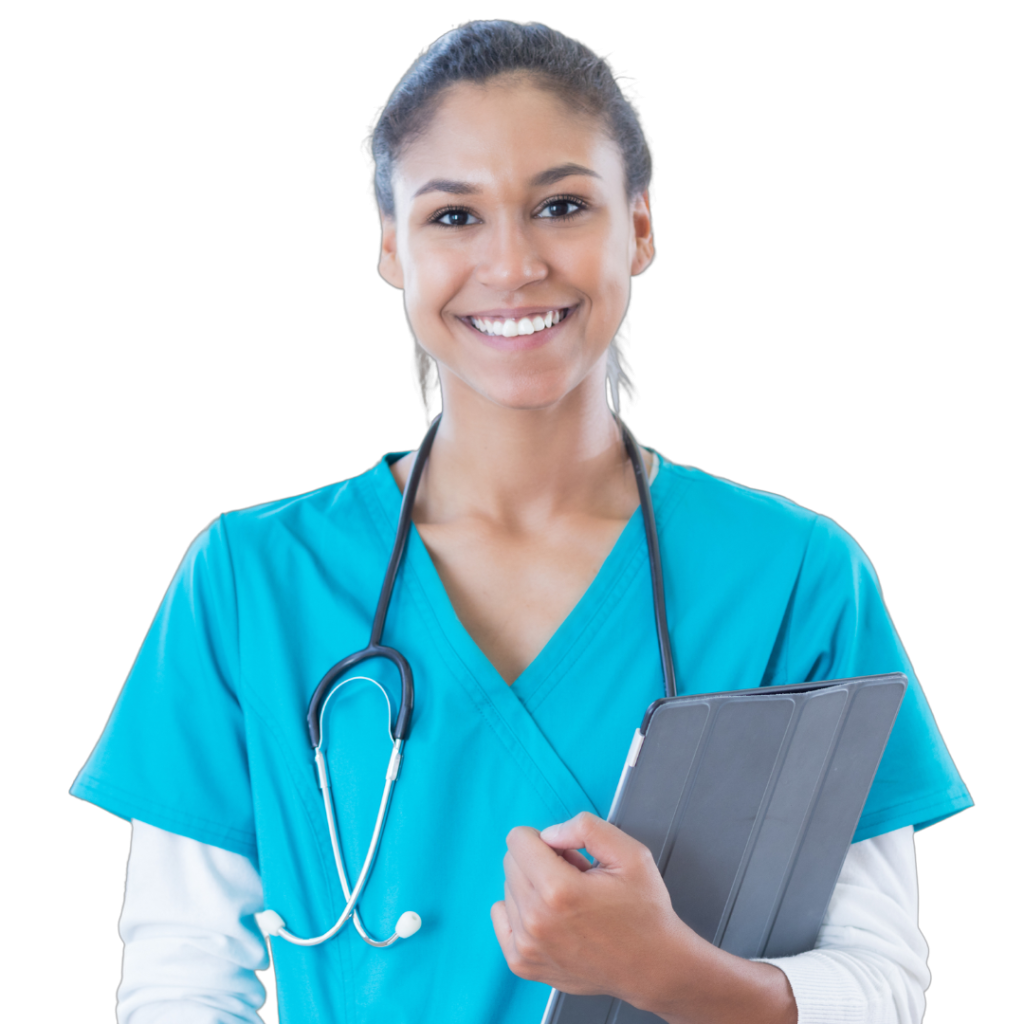 Struggling to meet your deadline?
Get your work done on time by medical experts. Don't wait – ORDER NOW!
The use of artificial intelligence and machine learning is a trend that will define how organizations analyze and use data to make critical decisions in care provision. Reports show that while many are yet to embrace this technology (AI/ML) in healthcare, its benefits are immense, including leveraging predictive analytics to make critical care decisions. The use of financial health is also another critical trend emerging across the healthcare delivery system. Models like value-based purchasing require increased analysis of big data for providers and payers to agree on the quality metrics and measures that should be compensated. The shift to value-based purchases implores organizations to adopt cutting-edge technologies and applications to ensure that they offer quality care and get compensated for the resources deployed (Schmeelk et al., 2022). The HIMSS report shows that a majority of healthcare system leaders anticipate value-based purchasing to account for an increasing share of revenues for organizations. These entities can only attain this when they invest in the latest technologies to collect sufficient and accurate patient data for analysis and decision-making.
The third trend is the increasing use of Blockchain technology in improving information interoperability in healthcare among providers and patients. The implementation of patient portals is considered a core component of improving interoperability. However, recent trends and studies illustrate that adoption of blockchain technology will help organizations attain increased effectiveness and efficiency in sharing information, especially with patients (Gordon et al., 2018). As such, blockchain technology will help healthcare organizations, patients, and regulatory agencies to implement patient-driven interoperability. Through this technology, facilities will enhance security and privacy when sharing data and information across different systems.
Studies and existing evidence show that blockchain technology can improve the security and efficiency of electronic health records (EHRs). The use of the Internet of Things (IoT) to process and collect patient data remotely through cloud-based services presents security challenges that may compromise the integrity, and transparency as well as the privacy and confidentiality of the information (Mehta et al., 2020). Therefore, using blockchain technology is one of the trends that will define informatics and how providers collect and share information to make critical care decisions and develop patient care plans and interventions.
Conclusion
Different trends are defining informatics and health technology. These trend focus on improving overall patient outcomes through quality care delivery. Studies and reports show that more people are embracing digital health, artificial intelligence, and machine learning as well as blockchain technology to improve interoperability. The implication is that reports indicate that many healthcare organizations are investing in these trends. For instance, according to a Deloitte report, there is a rising demand for accessible and secure care, remote monitoring, and interoperability between healthcare institutions. Analysis shows that over $21.3 billion in venture funding occurred in healthcare in 2021. The amount funded over 541 deals. Further, the U.S. healthcare expenditure is projected to reach $6.2 trillion by 2028. As such, healthcare professionals seek novel medical technologies to meet the demand and offer the desired performance to patients.
References
Gordon, W. J., & Catalini, C. (2018). Blockchain technology for healthcare: facilitating the
transition to patient-driven interoperability. Computational and structural biotechnology journal, 16, 224-230. DOI: 10.1016/j.csbj.2018.06.003
Healthcare Information and Management Systems Society (HIMSS) (2021). Future of
Healthcare Report. https://www.himss.org/sites/hde/files/handout-FutureOfHealthcareReport-EMC-0821-FINAL_156.pdf
Marr, B. (2022). The Five Biggest Healthcare Tech Trends in 2022.
Mehta, S., Grant, K., & Ackery, A. (2020). Future of blockchain in healthcare: potential to
improve the accessibility, security, and interoperability of electronic health records. BMJ Health & Care Informatics, 27(3). DOI: 10.1136/bmjhci-2020-100217
Schmeelk, S., Kanabar, M., Peterson, K., & Pathak, J. (2022). Electronic health records and
blockchain interoperability requirements: a scoping review. JAMIA open, 5(3), ooac068. https://doi.org/10.1093/jamiaopen/ooac068
Assessment Directions

Apply Competency 3
Informatics has changed dramatically in the last 10 years. The changes in health care alone have forced organizations to do things far differently than they once imagined. The massive amounts of data available grow every day.
You are a member of a planning committee in your organization whose purpose is to research and report on future trends in the field of informatics. You will look at future trends in how data can be collected and used to improve your organization's health care strategy and day-to-day patient care. In addition, you will consider how the technology is designed and whether your coworkers will be willing and able to use it.
You are preparing a report that will be delivered to your committee's sponsoring executive. This is the first step in what will ultimately be a formal 5-year plan proposal for technology investments and resource allocation, which will be delivered to your board of directors for approval.
Write a 600-word report that outlines the three hottest trends that are forecast for informatics. Use data to support your conclusion.
This will provide you with timely knowledge of what is happening in the field.
Include a minimum of 3 peer-reviewed sources.
Submit your assessment.
"Get 15% discount on your first 3 orders with us"
Use the following coupon
"FIRST15"
Order Now
https://assignmenthandlers.com/wp-content/uploads/2021/06/logo1-300x75.png
0
0
AssignmentHandlers
https://assignmenthandlers.com/wp-content/uploads/2021/06/logo1-300x75.png
AssignmentHandlers
2023-05-13 17:34:47
2023-05-13 17:34:47
HSNCB 376 Competency 3 University Of Phoenix